Pet of the Week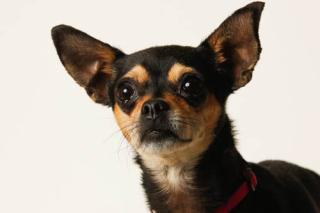 MARCIE
Marvelous Marcie is a resilient little sweetheart! Easy to be with, she loves the company of people and is content to be with them doing just about anything. She enjoys a leisurely stroll just as much as she loves to romp and play ball (check out her video by clicking on her photo under "Adoptable Dogs"). But Marcie's favorite place is in your arms… where she feels safe. This isn't surprising given that Marcie was brought to the Shelter by a Good Samaritan who saved her from two large dogs that had chased her into the ocean, where she was almost swept away!
While she can be understandably wary of certain dogs, Marcie is learning to trust other dogs again. She plays well with most other dogs in our small dog playgroups, though over-active youngsters can be too much for her. Marcie shared her kennel beautifully with another small female Chihuahua for quite a while. Her roomie was recently adopted, and now it's Marcie's turn to find her dream home...could it be with you? She is an overlooked gem who has been waiting at the shelter far too long.
Marcie's confidence has blossomed during her stay at the Shelter, and she is looking for a home that will continue to nurture her growth. Positive reinforcement will go a long way with Marcie, as she is sensitive and eager to earn your approval. In addition to human affection, Marcie loves treats, and will try to do whatever you ask of her in exchange for some - she'll even "sit!" So if you're looking for a playful and affectionate canine companion (with an adorable under-bite) who's eager to win over your heart, come and meet Marcie!