Kids Speak for Pets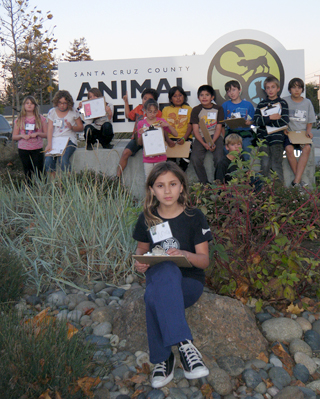 ABOUT KIDS SPEAK FOR PETS
Kids Speak for Pets teaches basic reporting skills (interviewing, editing, and audience awareness), empathy for others, and the importance of community involvement. Elementary and Middle School students take part in this program. Participants are introduced to an ambassador animal and learn its story, including asking open-ended questions about it as though interviewing a person. They then meet animals in a shelter setting and write up "interviews," which they then transform into coherent mini-biographies for publication online or in print for the general public. The program emphasizes both literacy and community involvement.
STUDENT INTERVIEWS
Click below to read what students at these schools wrote about animals they met at the Santa Cruz County Animal Shelter!
SC SPCA Summer Camp (2013)
Boys & Girls Club (Downtown & Live Oak)
Ceiba College Preparatory Academy